OCTOBER 2016 / BUSINESS SPOTLIGHT
The Tokyo offices of Morrison & Foerster (MoFo), one of the world's leading international law firms, is busy helping Japanese clients prepare for the potential implications of Brexit on their business operations in Europe and the UK, as well as advising SoftBank on its $32 billion acquisition of UK chip-maker ARM Holdings.

OCTOBER 2016 / THE INTERVIEW
German Ambassador to Japan Dr Hans Carl von Werthern has had a fruitful and rewarding 32-year career with posts to countries such as Paraguay, Belgium, Vietnam, the United Kingdom and China. He is someone who has placed a high value on lifelong learning, earning a PhD in economics, and later taking a mid-career sabbatical for a Master's in international relations from King's College, London.

Imagine if every citizen, regardless of age or employment status, received a modest, yet guaranteed, income from the state — no strings attached. It sounds like a pipedream, but universal basic income is becoming a reality in parts of Europe, and has sparked a debate among experts in Japan.

OCTOBER 2016 / INVESTING IN JAPAN
Founded in 1885 in Ingelheim, a small town on the Rhine River where it remains headquartered, family-owned pharma company Boehringer Ingelheim now has more than 47,000 employees at 145 affiliates around the globe. The fourth generation of the founding family is now at the helm of the firm.



SEPTEMBER 2016 / BUSINESS SPOTLIGHT
Marking its 35th year of operations in Japan — as its parent company celebrates its 100th anniversary worldwide — BMW Group Japan is enjoying double-digit sales growth, even as the domestic auto market shrinks. The 35 years since becoming the first entirely owned subsidiary of a foreign manufacturer in Japan has been commemorated with the opening of an expansive, state-of-the-art dealership in Odaiba.

SEPTEMBER 2016 / THE INTERVIEW
An avid reader of history and a collector of antique books, Italian Ambassador to Japan Domenico Giorgi has spent his career in the foreign service in places such as Beijing, Geneva and Brussels. He also served in Kabul from 2001 to 2004 as Ambassador to Afghanistan, shortly after the fall of the Taliban; a time when the international community was trying to start solving the enormous problems of institutional and economic restructuring facing the country.

It is said that in Tokyo you are never more than a few hundred metres from an automated external defibrillator, or AED. The device is now a familiar sight at railways stations, hotels, government buildings, police boxes and, increasingly, convenience stores.

SEPTEMBER 2016 / PUBLICITY
Two years ago, neither of them had a company in Tokyo, but today both Saburo Takahashi, Managing Director at Rhino-Powa Japan Co., Ltd., and Allan Watanabe, Managing Director of PIPELINE Japan, are running successful, thriving businesses here. Rhino-Powa Japan Co., Ltd., which is less than a year old, is a rugby equipment brand headquartered in the UK.



AUGUST 2016 / THE INTERVIEW
Lady Barbara Judge has had a singular career, blazing the trail for women into the highest positions in business, and encouraging them to follow. Her extensive list of former and current titles — including commissioner on the US Securities and Exchange Commission, chairman of the UK Pension Protection Fund, and UK Trade and Investment business ambassador — is proof of a life of vision and determination. Now an outside director on the board at LIXIL, a major Japanese housing equipment and building materials manufacturer, Lady Judge has worked with Japanese companies throughout her career and continues to make important contributions to businesses in Japan.

In 1986, shortly after Presidents Ronald Reagan and Mikhail Gorbachev held their historic meeting in Reykjavik, Ambassador Hannes Heimisson joined the Icelandic foreign service. He has worked in Paris, Stockholm, and in the Icelandic government as director of the culture and media department.

Back in the '70s and '80s, when countries like Indonesia and Thailand were beginning to milk the tourist dollar for all it was worth, Japan was content with the occasional Western face mixed in with the hordes of domestic tourists packing Kyoto's mossy temples.

AUGUST 2016 / EBC PERSONALITY
"Uruguay is a unique country," says Fernando Iglesias, president of Clestra Hauserman Japan. "It's one of the smallest in South America. The population is only 3.4 million — some neighbourhoods in Tokyo have more people than that." Iglesias was born and raised in Montevideo, the capital of Uruguay, on the Atlantic Ocean. The cultural diversity of the country is one of its many remarkable characteristics.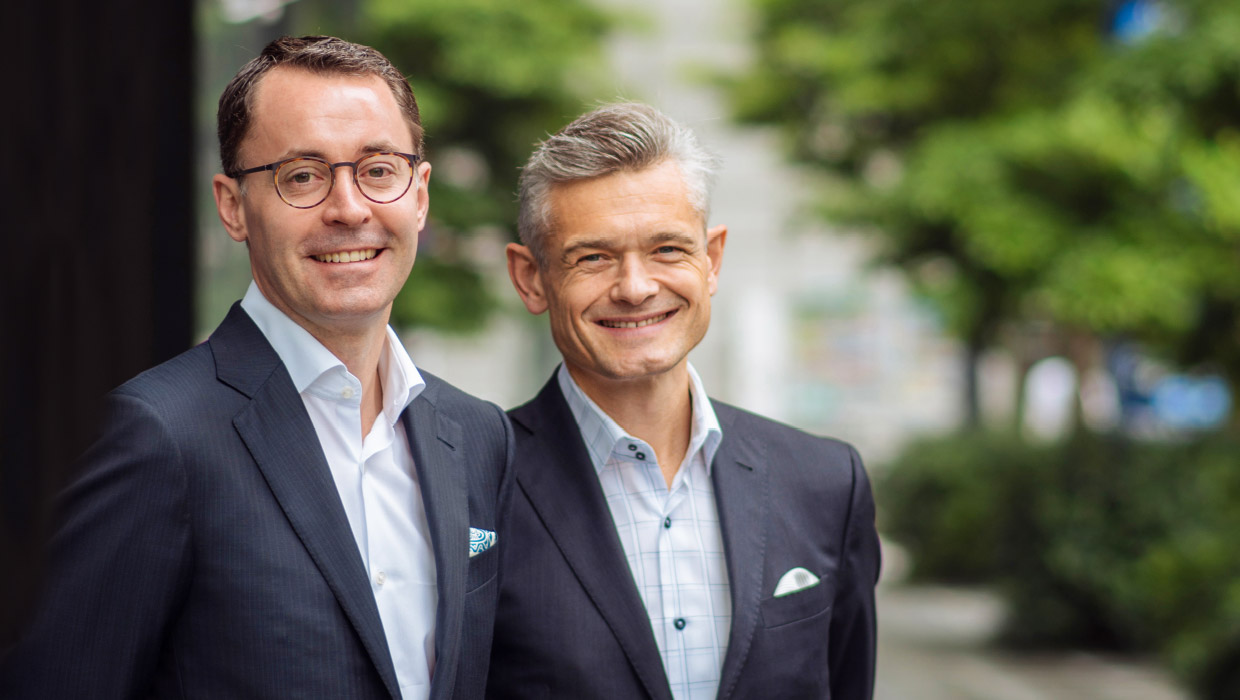 Central Tokyo is changing. Leading up to 2020, the Toranomon area — a short distance from Tokyo station, Tokyo Tower and the Imperial Palace — will have been extensively redeveloped with a new subway station, new office and apartment buildings, and tree-lined streets with outdoor cafés. The Tokyo Metropolitan Government is calling it the Champs-Élysées Project. Already standing in the middle of this dynamic business and leisure hub is the 52-storey Toranomon Hills mixed-use skyscraper, whose top floors are home to the lifestyle boutique hotel, Andaz Tokyo.

JULY 2016 / THE INTERVIEW
French Ambassador to Japan Thierry Dana describes his career in the foreign service as being both traditional and untraditional. The traditional part includes diplomatic postings to places such as New York, Algeria and Hong Kong, as well as time spent working on security and strategic issues under President Jacques Chirac in Paris. The untraditional part of his career is that he stepped away from the diplomatic corps for nine years to run an investment and trade business between Asia and France.

The intricacies of Japanese society and culture can sometimes feel like impenetrable riddles. However, some things are easier to understand and are, quite literally, closer to the surface. It's no secret that Japanese women spend a great deal of time, effort and money on their appearance, and that these habits have spread to many young men. The reality is, Japan's personal grooming market is simply one of the most sophisticated in the world.

JULY 2016 / EBC PERSONALITY
France is known for its rich food, historic landmarks, and influential culture; but the country is not so well known for its karate dojos or its Muay Thai boxing gyms. For Airbus Japan's Frank Bignone, originally from Nice on the Mediterranean coast, these were places that defined his childhood.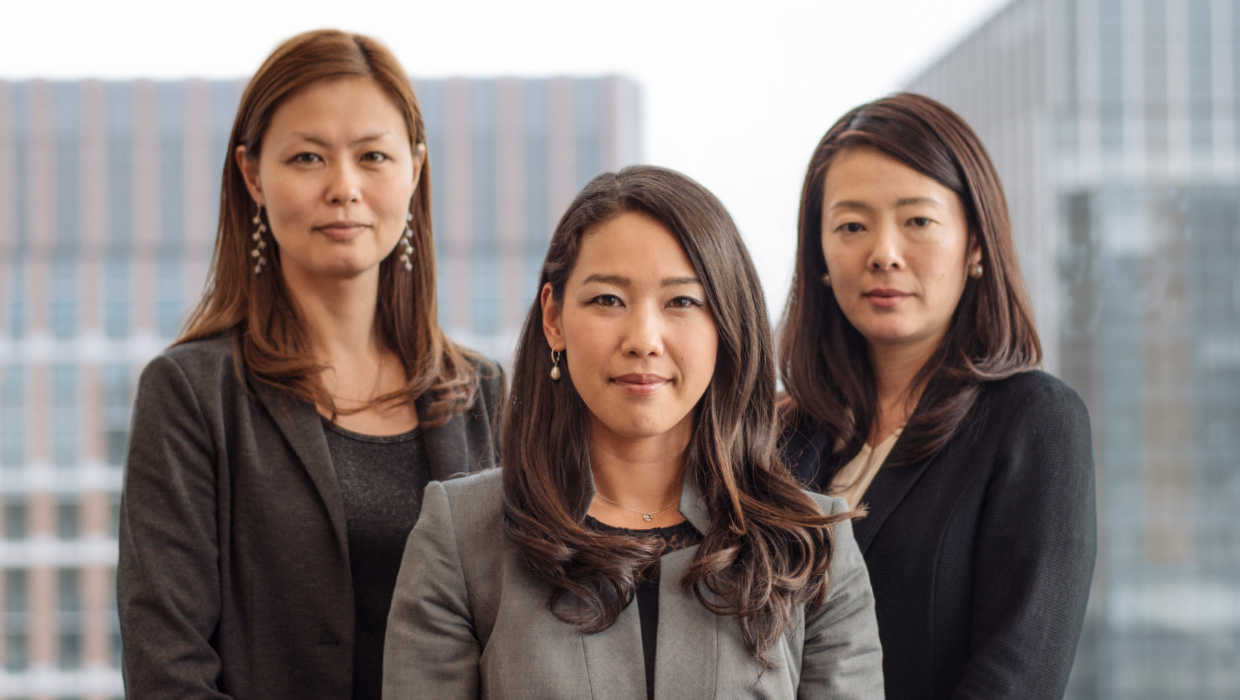 Intelligence Global Search (IGS), a division of one of the largest recruiting companies in Japan, Intelligence, Ltd., has fostered a culture of diversity since it began. Aiko Tokuhisa, senior manager of talent management; Eiko Kishida, accounting and finance manager; and Sayoko Higo, corporate services manager, sat down with Eurobiz Japan to discuss changes they are observing at Japanese companies, women in the work place, and some of the ways IGS is supporting its own female employees.

JUNE 2016 / THE INTERVIEW
This year, Ambassador Magnus Robach celebrates 40 years with the Swedish foreign service. His career has taken him all over the world, with postings in places such as Paris, Brussels, Cairo and Brasilia. He sat down with Eurobiz Japan to speak about trade relations between Sweden and Japan, ways in which the two countries are working together, and something he learned from his father.

"Japan remains a key and highly regarded intellectual property [IP] jurisdiction worldwide that IP lawyers and practitioners watch very closely. It also remains a driver of legal development in the IP field," says Richard Bird, partner and head of the Intellectual Property Practice Group in Asia for Freshfields Bruckhaus Deringer, which is based in Hong Kong. "Look at where the smartphone patent wars were fought out: in the US, Europe, Japan and South Korea."

JUNE 2016 / EBC PERSONALITY
Although half of Jean-Louis Moraud's 40-year career at the electrical systems company Thales has been spent away from home — he has lived in Germany, Canada, South Africa, Taiwan and, now, Japan — "my heart is still in the south of France," he confesses.



MAY 2016 / EBC PERSONALITY
Just before moving to Japan from Singapore in 2013 to take up the position of Representative Director for Diageo Japan, Johanna Honeyfield was asked to go in for a routine medical check-up. When one of the tests came back with a slight anomaly, she was advised to have further tests done.
"Long story short, the doctor tells me — just as all of our stuff is being packed into a container to move to Japan — 'You have colon cancer'," she recalls.

"If we can work together effectively on the basis of open markets, our economies will gain, our businesses will gain, and our consumers will gain," insisted EU Commissioner Elżbieta Bieńkowska in her speech at the EU-Japan Business Round Table in Tokyo to an audience that included Japanese Cabinet Ministers and businesspeople. "The free trade agreement that we are negotiating will stimulate growth on both sides."

With Japan's demographic time bomb ticking, how will the government fund millions of retirements? And how will its pension reforms affect Europe?
Until recently, the office of the planet's biggest public pension pot could be found in a dingy old building in central Tokyo. However, the Government Pension Investment Fund (GPIF) now resides up the road in the swanky Mori Tower, among the movers and shakers of the global finance industry.

"We think of Pebble Beach as our competitor," says Hiromichi Murai, general manager at the Kawana Hotel in Izu. That's California's Pebble Beach on the other side of the Pacific Ocean. Not many courses would have the audacity to compare themselves to one of golf's legendary venues but, then again, what other resort courses in Japan have been visited by Marilyn Monroe, Joe DiMaggio, John Wayne, Boris Yeltsin and Gary Player?



APRIL 2016 / THE INTERVIEW
At 17, Richard Collasse came to Japan knowing very little about the country, except that he wanted to buy a Nikon camera. Now, after having lived here for over 40 years, 20 of them as president of Chanel Japan, he has a deep appreciation of the country's language, culture, history and people, as well as a keen understanding of the business of the international luxury goods market.

APRIL 2016 / EBC PERSONALITY
"I need to accomplish new things all the time, so my life is a continuous trial and error," says Karl Hahne, president and representative director of Häfele Japan. "I cannot sit still. I need to find new stuff [to do]. And I always believe that my greatest accomplishment is yet to come."

Although salary may still be the first thing job seekers look at when scanning potential positions, perks and benefits are being increasingly recognised as crucial ways for companies to attract and retain staff, as well as keep employees happy and productive.

Founded in March 1998, Sonoda & Kobayashi Intellectual Property Law offers reliable legal services to clients around the world. The firm has assembled an international staff of 80 people from eight countries who strive for clear communication, transparency, and mutual understanding.