FEBRUARY 2019  /  INVESTING IN JAPAN
America may be a republic, but there the customer is king; Japan's emperor may not be divine, but here the customer is God — wherever you go, businesses stress the absolute primacy of the customer. But as firms the world over compete for those same kings and gods, attracting people to your brand takes more than just a mindset that puts them in a place of prominence, it takes a plan.
"I know how important it is to speak with the customer and get a view of what they feel about our product"
FEBRUARY 2019 / THE INTERVIEW
After working as a lawyer at an international law firm in Brussels from 2002 to 2012, Brent Van Tassel joined Belgium's foreign service. His first posting was to Burundi, a former colony, as consul of Belgium. Since 2016, he has been serving as first secretary and head of economic affairs at the Embassy of Belgium in Japan.
A slew of horrifying statistics — and a video of a turtle with a straw stuck in its nose — have helped raise awareness of the danger posed by disposable plastic over the past few years. Some 275 million tonnes of plastic waste are produced annually around the globe, with an estimated eight million tonnes of that ending up in the oceans. One report forecasts …
FEBRUARY 2019 / WORK PLACE
TÜV SÜD (www.tuvsud.com) is a trusted partner for safety, security and sustainability solutions. The 150-year old organisation, with over 24,000 employees across 1,000 locations, handles a range of testing, certification, auditing and advisory services.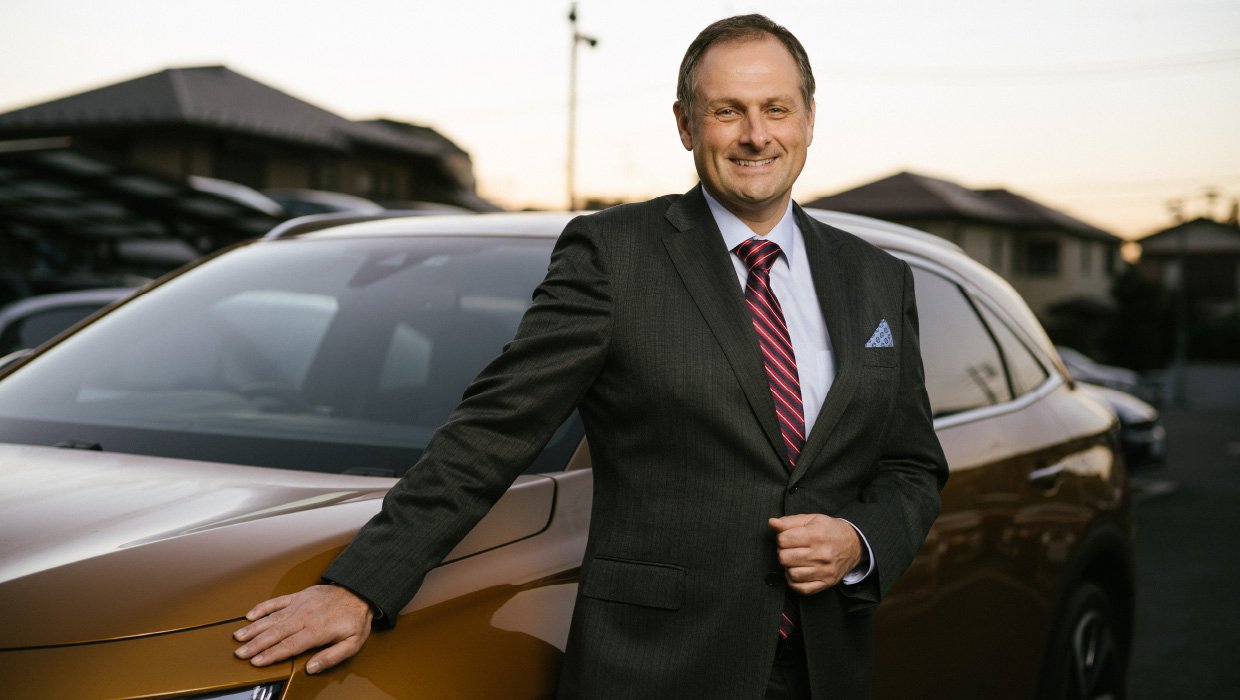 JANUARY 2019 / INVESTING IN JAPAN
If you've ever wanted to have a truly presidential experience, try driving a DS, the official car of France's President Emmanuel Macron, as well as several of its past presidents, including Charles de Gaulle. First introduced in 1955, the DS was an immediate, popular success, recognised for its unique technology, novel design and high-quality performance.
JANUARY 2019 / THE INTERVIEW
After Cecilia Öberg Leiram started her career as a trainee at the Swedish telecom giant Ericsson, she came to Tokyo with the Swedish Science & Technology Office. There, she covered technical developments and advances in Japan's information and communications technology (ICT) sector …
Japan has long led the world in life expectancy, fuelled by a diet abundant in healthy food and drinks, such as miso, natto and green tea. But Europe is climbing the longevity ladder, with Spain now expected to capture the seniors' title by 2040.
JANUARY 2019 / WORK PLACE
Vanguard Lawyers Tokyo, founded in 2017, is a boutique law firm that specialises in advising international clients on disputes and investigations, employment issues, regulatory matters and corporate matters in Japan.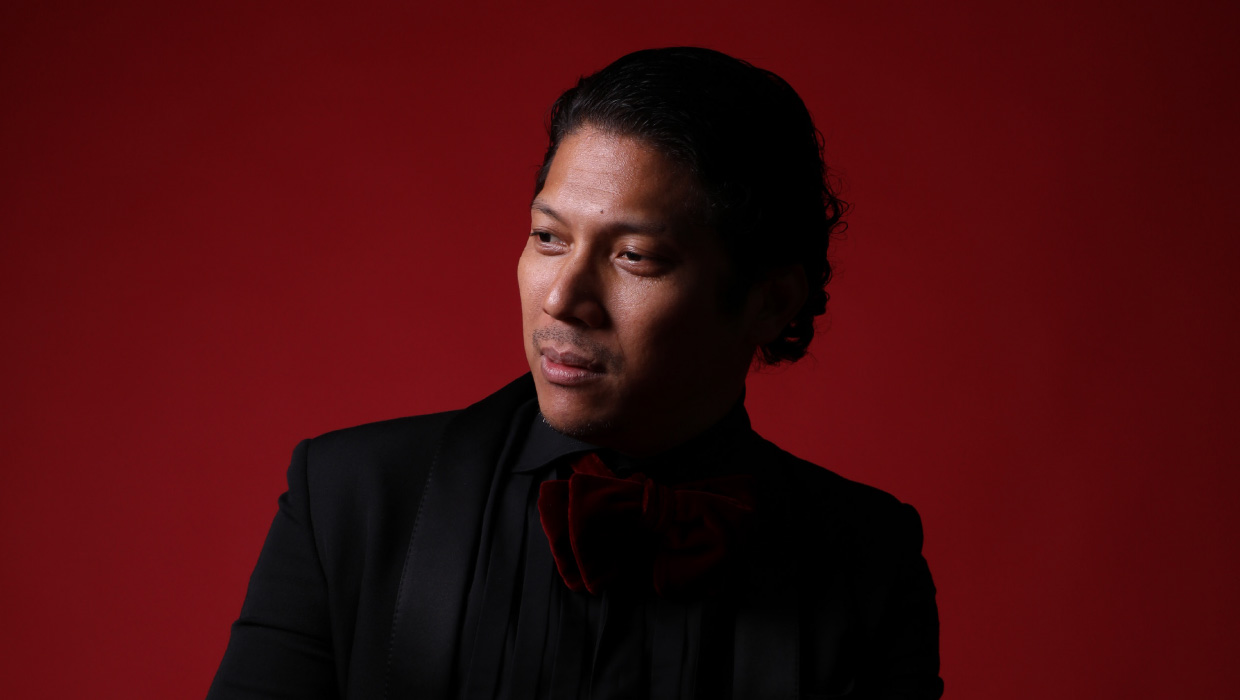 DECEMBER 2018 / INVESTING IN JAPAN
Legend has it that Sunomata Castle in Gifu Prefecture was built in only one night, by soldiers during a siege. It's said they used pre-built castle parts and fit them together under cover of darkness. While the account of such swift construction is an exaggeration, there are many who — knowing how long it can take to build a property — would covet the expertise of Sunomata's 16th century builders. Today there is a global firm that is rivalling this legendary efficiency — only this time, it has roots in the Philippines and a serious real estate pedigree.
DECEMBER 2018 / THE INTERVIEW
Born in Tokyo, Georg Löer moved to Bonn — in the German state of North Rhine–Westphalia (NRW) — at the age of five. In 1974, a visit to Japan rekindled his interest in the country, so he decided to study at the International Christian University and later at The University of Tokyo's Graduate School of Economics.
As you look out across the Tokyo megalopolis from the viewing platform of any skyscraper, open-mouthed wonder at the city's sheer scale all too often gives way to sadness when you realise that the buildings within this cityscape, laid bare below, are unlikely to win awards for aesthetic beauty.
DECEMBER 2018 / WORK PLACE
Kienbaum is one of Europe's leading executive search firms, operating on the belief that human capital is the decisive factor for success when faced with global competition. "Our comprehensive consultation approach ensures that, together with our clients, we secure the optimum deployment and development of people who will bring success to an organisation."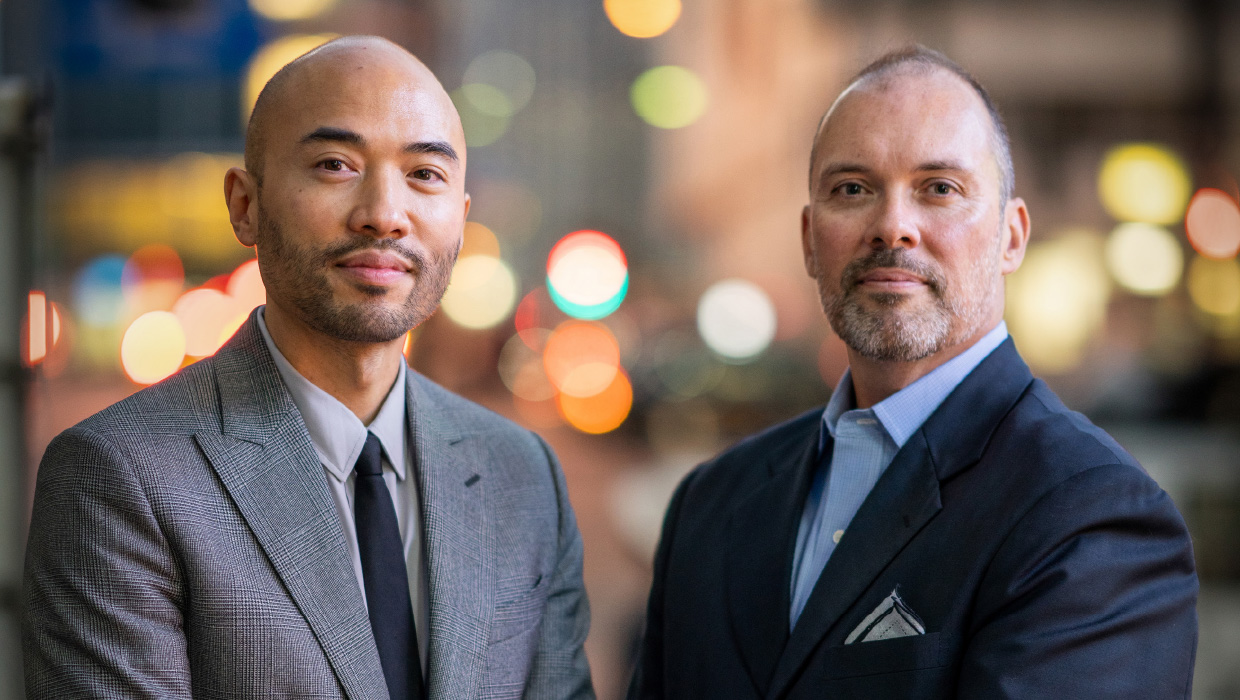 NOVEMBER 2018 / INVESTING IN JAPAN
"The times change, and we change with them." While the truth of this proverb is evident, Japan can sometimes seem determined to stay the same. Even as the government promotes the idea of an "ageless society" — in which workers are encouraged not to retire at 60, but to continue as long as they are healthy and want to work — businesses in Japan are reluctant to think beyond their longstanding hiring practices, rooted in the lifetime employment system.
NOVEMBER 2018 / EBC PERSONALITY
Picture a sunny, cloudless day at the beach with a steady breeze blowing along the shore and waves rolling across the water. These are the ideal conditions for kiteboarding, a water sport in which you are harnessed to a kite and pulled along on a small surfboard by the wind.
It has taken a while to get used to the idea that Japan — long considered an expensive destination only for the truly adventurous traveller — is now a global tourism hotspot. The evidence is impossible to ignore: the fleets of coaches depositing parties of travellers outside their hotels, the proliferation of English-language menus, and the stream of business initiatives aimed at luring even more visitors.
NOVEMBER 2018 / WORK PLACE
"Leschaco [www.leschaco.com] is a global logistics service provider that combines Hanseatic tradition with cosmopolitanism and a spirit of innovation," says Hans Werner Burg, representative director of Leschaco Japan. Today, the owner-managed, medium-sized group — headquartered in Bremen and founded in 1879 — has 72 offices with more than 2,500 employees in 22 countries.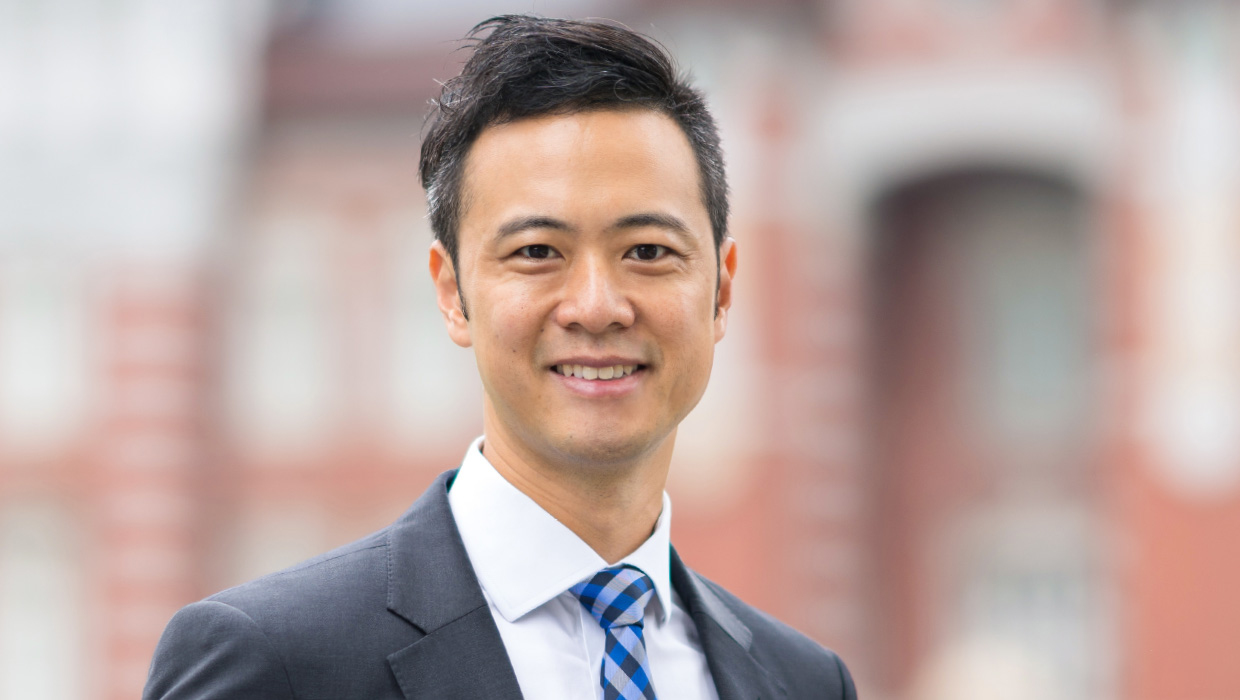 OCTOBER 2018 / INVESTING IN JAPAN
While we know we could probably eat better, drink less and exercise more, many of us go on happily believing that we're actually quite healthy. Or, perhaps, we look at the cost of health food or gym memberships and think that they're too expensive — and, anyway, can't that wait until New Year? We all know these attitudes can be bad for us in the long run, but what could compel us to live healthier? John Mok of reinsurance firm Swiss Re believes that now, more than ever, not only is it possible to change our attitudes towards health — it's necessary.
OCTOBER 2018 / THE INTERVIEW
For the past year, Pekka Laitinen has served as commercial counsellor at the Embassy of Finland. He first came to Japan in 1987 as a representative of a Finnish bank and has lived here for a total of 20 years. His career in banking has also taken him to the Netherlands and Russia.
The impetus for Japanese companies to expand operations overseas continues to strengthen in light of the grim long-term prospects for domestic growth — despite the current relative boom times. And while projects abroad are nothing new for Japan's firms, there is a growing trend of joint ventures with European companies in third markets.
OCTOBER 2018 / WORK PLACE
ECN Hospitality — which has had success in Tokyo with TWO ROOMS GRILL|BAR and Ruby Jack's Steakhouse & Bar — recently opened SEPTIÈME Brasserie & Bar in Nihombashi. "Focusing on the flavour of seasonal ingredients, the fare at SEPTIÈME is simple yet delicious, with a contemporary Paris brasserie feel," notes Matthew Crabbe.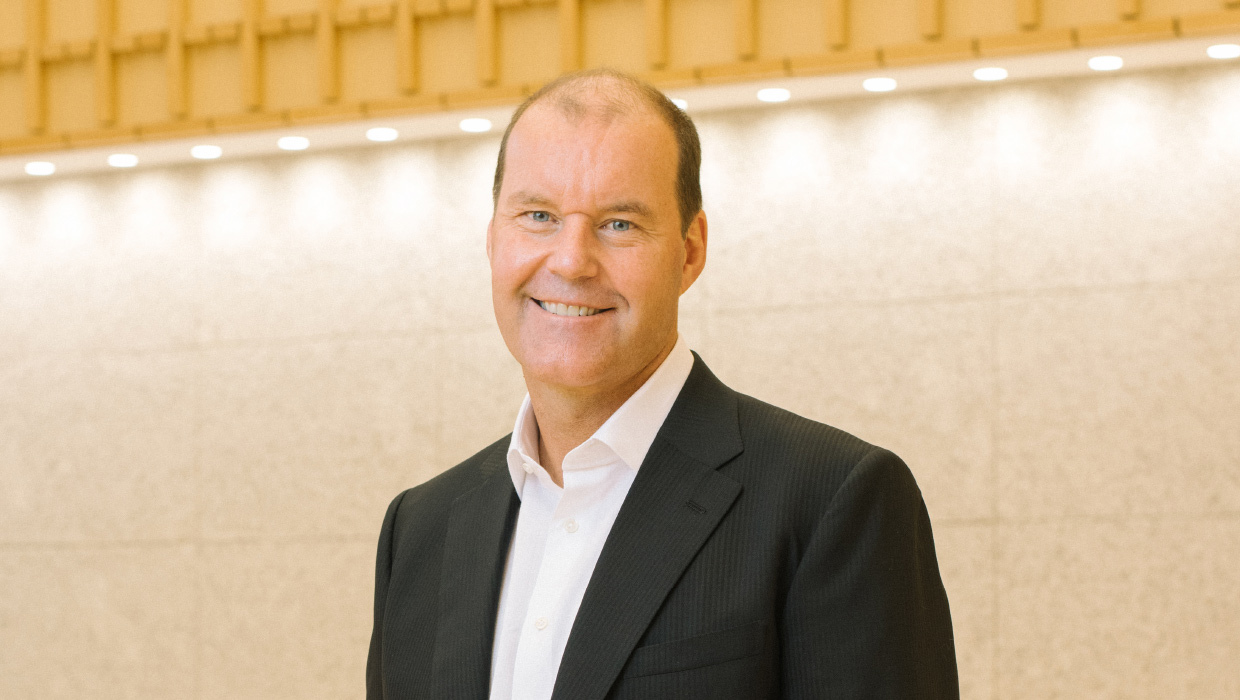 SEPTEMBER 2018 / BUSINESS SPOTLIGHT
At 237 years old, Takeda Pharmaceutical Company is leaner and more agile than ever before, with sharper vision, clearer values and a more modern mindset. Japan's largest pharmaceutical firm has even recently had a complete makeover — opening its new global headquarters in Tokyo. Compared with the Takeda of even five years ago, it is a different company today in nearly every regard.
SEPTEMBER 2018 / THE INTERVIEW
A career diplomat specialising in policy, Estonian Ambassador to Japan Jaak Lensment has been a witness to the development and modernisation of Estonia over the past 25 years. He has had postings in Russia, the Netherlands and Austria, and has served his nation as ambassador to Belarus. Since arriving in Tokyo in 2014, he has played a key role in deepening the relationship between his nation and Japan.
Not all that long ago, finding a decent, reasonably priced bottle of wine in Japan was something of a challenge. Restaurants aside, the limited choice generally ranged from expensive labels in department store basements or cheap — and often very sweet — domestic wines that were hardly a treat for the palate.
SEPTEMBER 2018 / WORK PLACE
Trotec Laser GmbH, an Austrian company with 17 international subsidiaries, develops laser processing machines that are used by businesses across a wide range of industries. "Our motto is 'Setting new standards'," says Gavin McCole, managing director of Trotec Laser Japan. "And this is exactly what we are striving to achieve — at every level of our company, and in the Japanese market."