APRIL 2018  /  INVESTING IN JAPAN
The dangers that businesses are exposed to today are more considerable and diverse than ever before. One example is the threat of large-scale, organised cybertheft, brought about by the exponential growth of the digital economy; a total of 128.1 billion cyberattacks were documented in Japan alone in 2016, according to the National Institute of Information and Communications Technology.
"Comprehensive insurance cover against damages from cybercrime has become a key issue for the ongoing existence of virtually every company"
APRIL 2018 / THE INTERVIEW
After nearly a year in Japan, Ambassador Giorgio Starace has settled confidently into his role, enthusiastically supporting the efforts of Italian businesses here, working to strengthen political cooperation, and promoting Italian culture. He spoke with Eurobiz Japan about the remarkable increase in Italian exports to Japan, a collaboration in space, and how Italy and Japan are planning to work together to support Africa.
There's a colourful, boxy graphic making the rounds on the internet these days; it looks like a calendar or the periodic table of elements, but with simple icons. The boxes are a representation of the Sustainable Development Goals (SDGs), a United Nations initiative — adopted by 192 countries at the 2012 Rio+20 conference — that is a successor to its Millennium Development Goals.
Heineken has been a proud sponsor of the Rugby World Cup (RWC) since 1995. "Rugby, like Heineken, is enjoyed all over the world," says Martijn van Keulen, general manager of Heineken Kirin K.K. "At Heineken, we share the values of the RWC — respect, pride, passion and internationalism. We aim to bring enjoyment and memorable experiences to Rugby World Cup fans by providing creative and entertaining campaigns."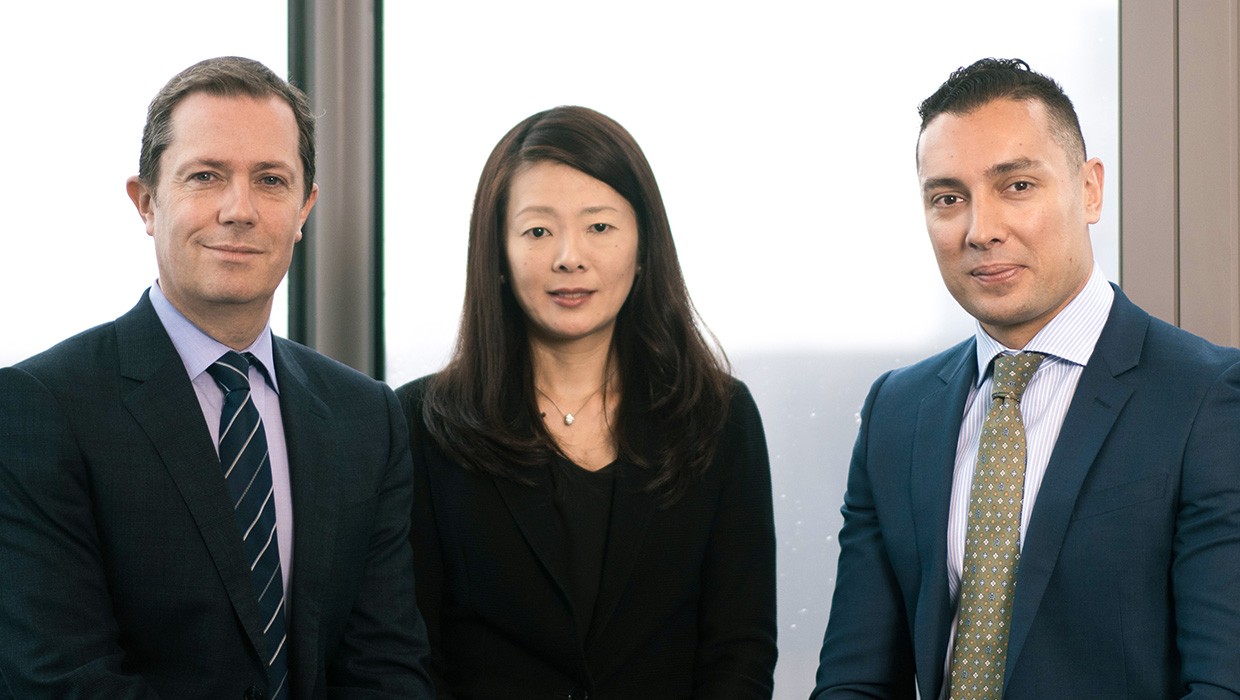 MARCH 2018 / INVESTING IN JAPAN
For years, Japan has been accused of not changing fast enough. Many bemoan factors such as the nation's shrinking population, its outdated patriarchal business world and the sluggish economy. However, three directors from Bilingual Recruitment Solutions (BRS), the international arm of the recruiting giant Persol Group, have a more positive outlook.
MARCH 2018 / THE INTERVIEW
Since he was a boy growing up in Thessaloniki, Greece, Leonidas Karapiperis has been fascinated by science. He studied mathematical physics at the University of Sussex, and then did his PhD in microelectronics at Cornell University. After seven years of research in the private sector, Karapiperis took a position at the European Commission in 1988.
As we embrace the age of artificial intelligence, the relationship between cars and their owners is undergoing arguably the biggest transformation since the invention of the internal combustion engine. The rapid development of vehicles that can, to differing degrees, drive themselves has been greeted with excitement and trepidation in roughly equal measure.
MARCH 2018 / EBC PERSONALITY
The great blues, jazz and rock guitarists, such as Albert King, Wes Montgomery and Prince, make their instruments sing — and make it look effortless. When he was in his teens, Antoine Bourgeois, today president of Clarins Japan, wanted to know what made these musicians' songs so good. So he appropriated his sister's neglected guitar and taught himself how to play.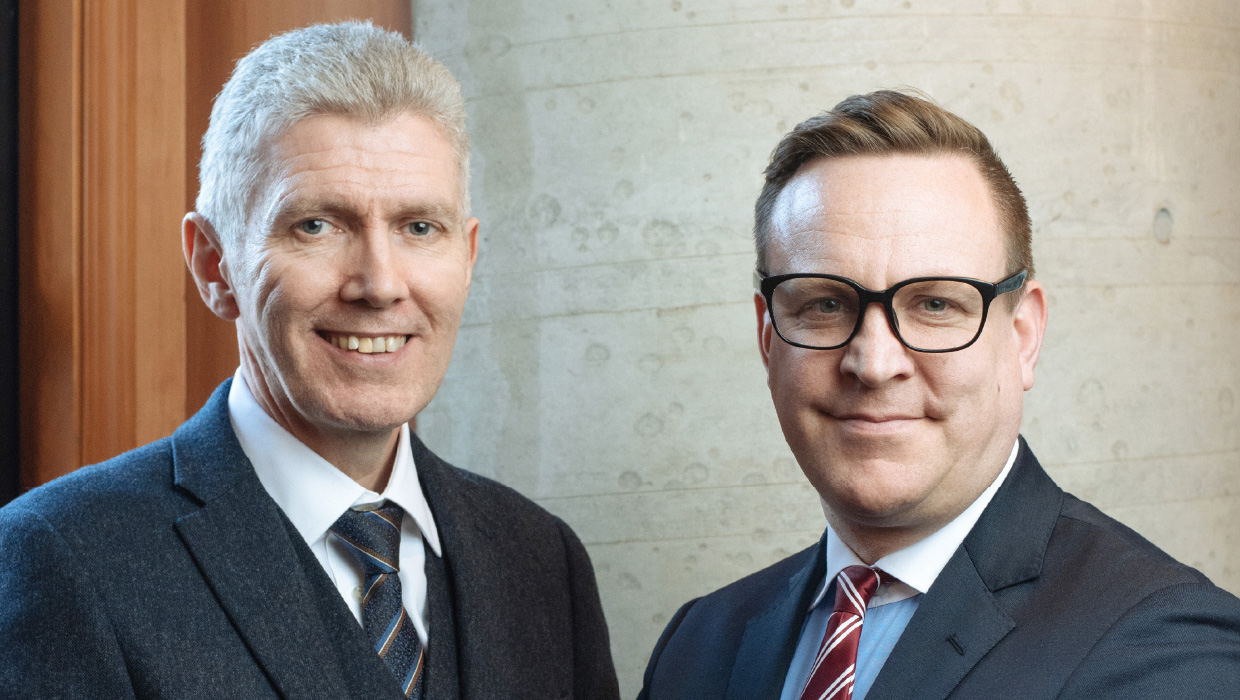 FEBRUARY 2018 / INVESTING IN JAPAN
Competition is heating up for a limited talent pool of bilingual professionals to staff a booming corporate Japan. In this climate, two businesses — the bilingual arms of Japanese recruitment giant Recruit Group — serving the sector are undergoing a rebranding. On 1 April, CDS will become RGF Executive Search Japan, while RGF HR Agent Japan will become RGF Professional Recruitment Japan. These changes are aimed at clarifying their positions in the market and their service offerings for clients and candidates in Japan and across Asia.
FEBRUARY 2018 / THE INTERVIEW
On 11 November 1868, Japan and Sweden signed a Treaty of Friendship, Navigation and Commerce, just two and a half weeks after the official start of the Meiji period. This year marks 150 years of formal diplomatic relations between the two countries. Swedish Ambassador to Japan Magnus Robach sat down with Eurobiz Japan to speak about what's planned for this special anniversary year.
Japan's wind power industry is getting ready to soar. International and domestic players are introducing new technology and investing in a greater deployment of wind energy. Now it is up to the Japanese government to get the legal and environmental framework in place to help this sector take wing.
FEBRUARY 2018 / EBC PERSONALITY
In northern Sweden, there is a small town called Lycksele that is frequently treated to the dazzling light shows of the Aurora Borealis. Leif Nilsson, general manager for Asia–Pacific at Scandinavian Airlines (SAS), was fortunate enough to grow up beneath this radiant spectacle.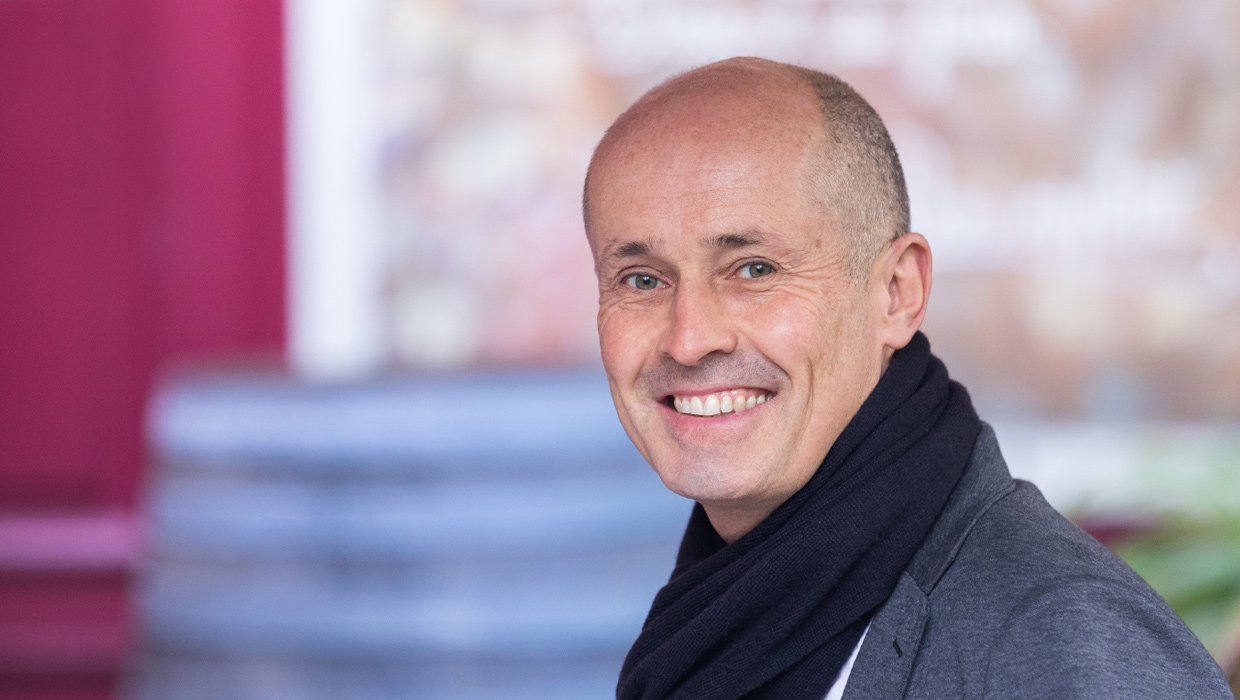 JANUARY 2018 / INVESTING IN JAPAN
Imagine a scheme that boosts productivity, employee health and loyalty; costs just ¥200–¥300 a day; and is essentially tax free. Surely employers would jump at the chance to sign on the dotted line, particularly those in a country facing chronic personnel shortages and productivity levels that lag those of its OECD rivals. Edenred believes it has just such a solution for Japan in its Ticket Restaurant offering of lunch support for employees.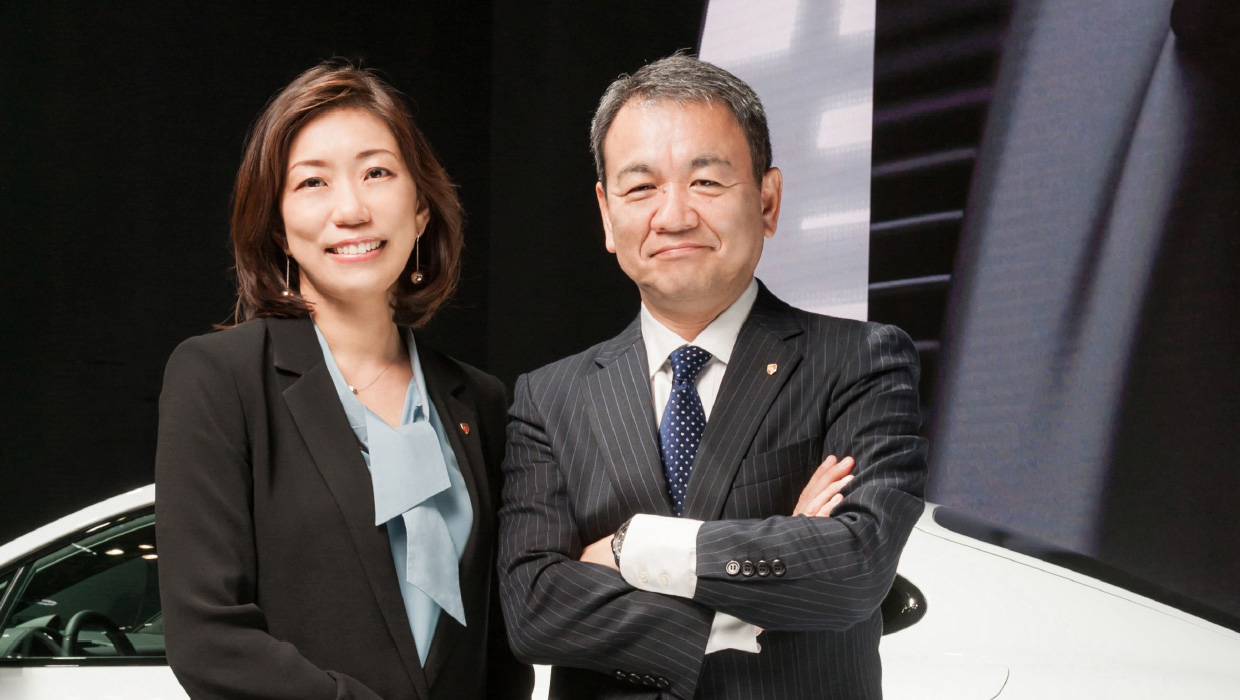 DECEMBER 2017 / INVESTING IN JAPAN
Get behind the wheel of a Porsche Panamera 4 E-Hybrid and you'll notice a small wheel within the steering wheel. Turn this driving-mode dial to Sport Plus and your seatbelt will automatically tighten, and the engine will growl when you give it gas. It's as if this hybrid hatchback is daring you to question its sports car credentials.
DECEMBER 2017 / THE INTERVIEW
For nearly four years, His Excellency Dr Hans Carl von Werthern has been ambassador of Germany to Japan, working to strengthen political dialogue, economic cooperation and cultural exchange between the two like-minded nations. He spoke with Eurobiz Japan about new collaborations in high-tech between Germany and Japan, the importance of marching in this year's Tokyo Rainbow Pride Parade, and the best response to rising populism.
One numeral. One letter. But combined, they stand for a revolution in wireless communication, lavishing smartphones with high-speed connections and changing the way we watch, listen and interact on the go. But fifth-generation mobile technology — or simply 5G — is about more than personal entertainment.
DECEMBER 2017 / BUSINESS SPOTLIGHT
King Arthur sought the Holy Grail; Captain Ahab the White Whale; and Dorothy the Wizard of Oz. German pharmaceutical firm Boehringer Ingelheim is also on a quest, or, rather, a number of concurrent quests — to find unmet medical needs and develop effective treatments for them.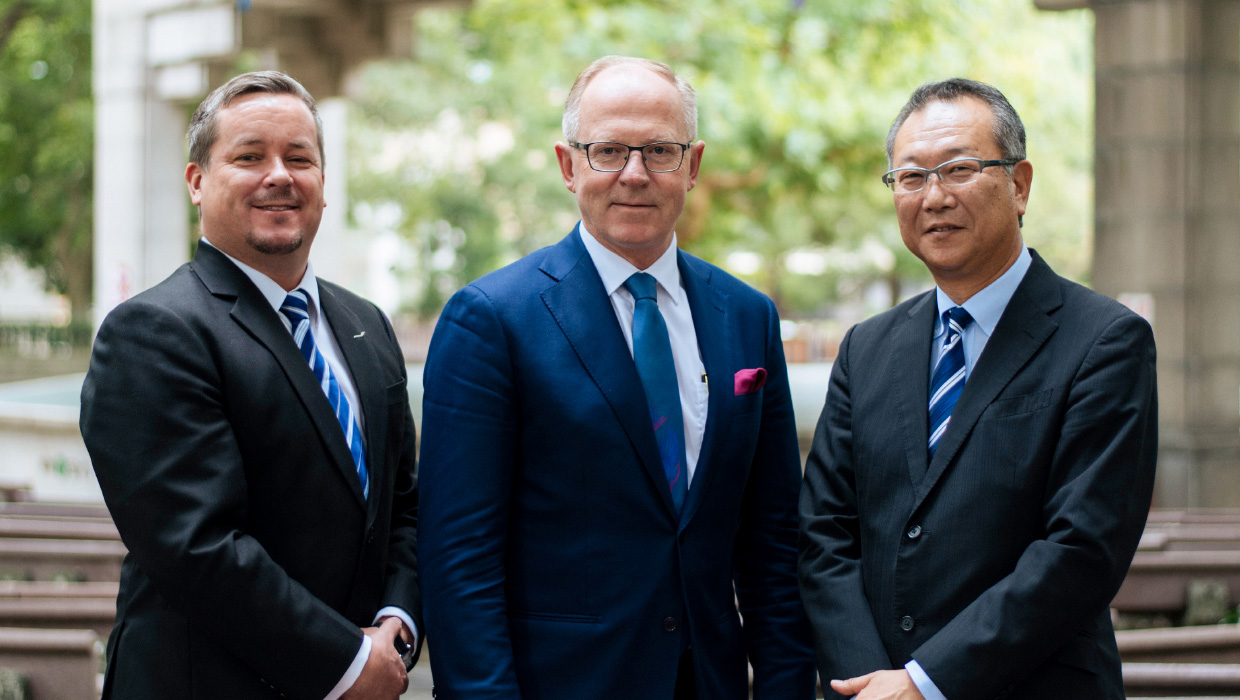 NOVEMBER 2017 / INVESTING IN JAPAN
At the turn of the millennium, then-president of Finnair Keijo Suila made a bold — and risky — decision to invest seriously in routes to Asia. It was a time when traffic from the continent only accounted for 6% of the airline's revenue. But he believed there was great potential in the region and, in 2005, placed an order for 11 of the yet-to-be-built Airbus A350 aircraft — wide-body planes designed for long hauls. Suila's sagacity has paid off.
NOVEMBER 2017 / THE INTERVIEW
On 6 December, Finns around the world will celebrate Finland's 100th anniversary as an independent nation. Ambassador of Finland to Japan Jukka Siukosaari has been celebrating this historic occasion all year long. He spoke to Eurobiz Japan about some of the centenary events held in Japan, Prime Minister Shinzo Abe's visit to Finland, and the embassy's animated mascot, Fintan.
Would you offer your dinner guests some pungent cheese, a couple slices of dry-cured meat and a postprandial glass of blended brandy? Or, more likely, would you rather forego those prosaic descriptions and tantalise their tastebuds with the more appealing Roquefort, Parma ham and Armagnac?
NOVEMBER 2017 / EBC PERSONALITY
"In a way, business is all about pricing," says Pawel Komender, founder of PJK Strategy and Marketing Specialists. "Companies need to manage their prices wisely to stay profitable." The profit-maximising price for a product can be calculated mathematically. But price management is more than crunching numbers.