AUGUST 2017 / INVESTING IN JAPAN
The frozen, ready-to-bake bread and food group Aryzta can trace its history back to the final years of the 19th century, when the Irish Co-Operative Agricultural Agency Society was founded in 1897, renamed that December as the Irish Agricultural Wholesale Society. A century later, the group undertook a major international expansion through acquisitions in Europe and the US.
"You have to be patient to acquire new customers, especially in the bakery industry; if you push too hard, the door might never open."
AUGUST 2017 / THE INTERVIEW
Mauro Petriccione speaks with the voice and authority of the European Union, and represents the collective interests of its member states during trade negotiations.
Japan's love affair with high-end European bikes seems to be unquenchable. The market, once dominated by Italian steeds Colnago, Bianchi and Pinarello, expanded in the 1990s to include French offerings such as Time and Look, and has widened again to make room for German and Swiss brands.
AUGUST 2017 / EBC PERSONALITY
"Without change, we would never achieve anything," says Peter Kronschnabl, CEO of BMW Group Japan. "Maintaining the present will always lead, at a certain point in time, to mediocrity."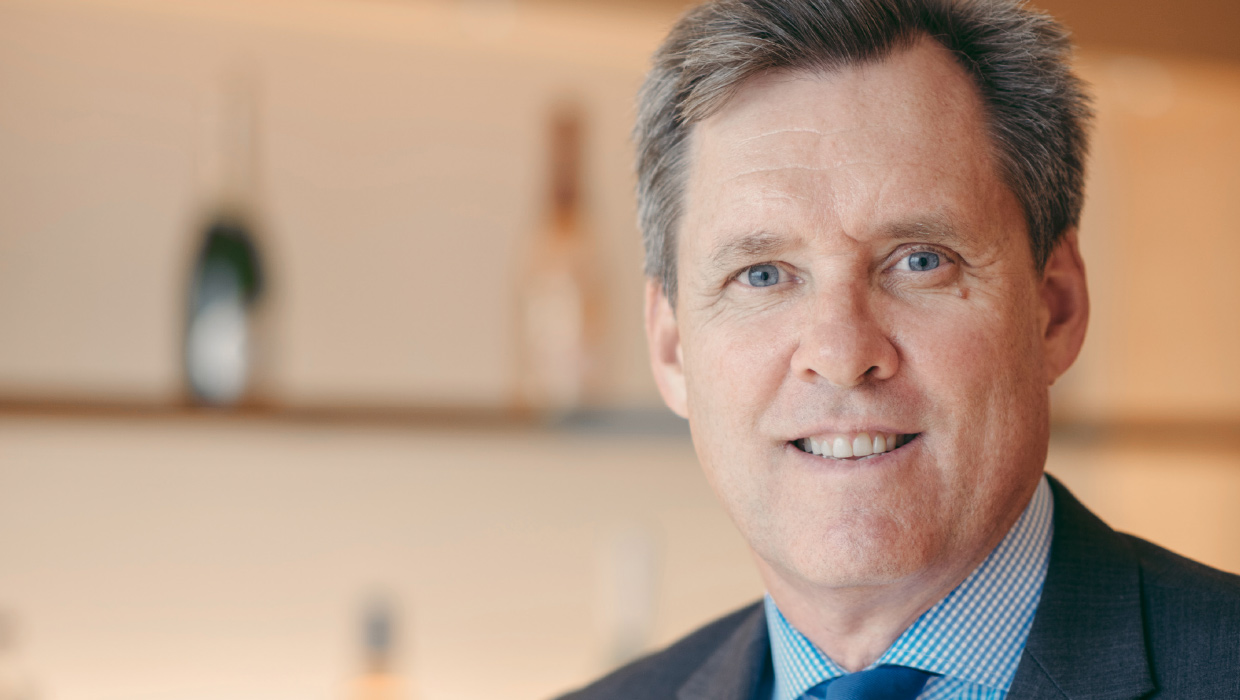 JULY 2017 / INVESTING IN JAPAN
"We consider ourselves to be creators of conviviality, in French créateurs de convivialité; it is our overarching reason for being," says Tim Paech, president and CEO of Pernod Ricard Japan, the local operations of the Paris-headquartered global wines and spirits group. "Conviviality is about friendship, hospitality, entertainment and sociability," adds Paech.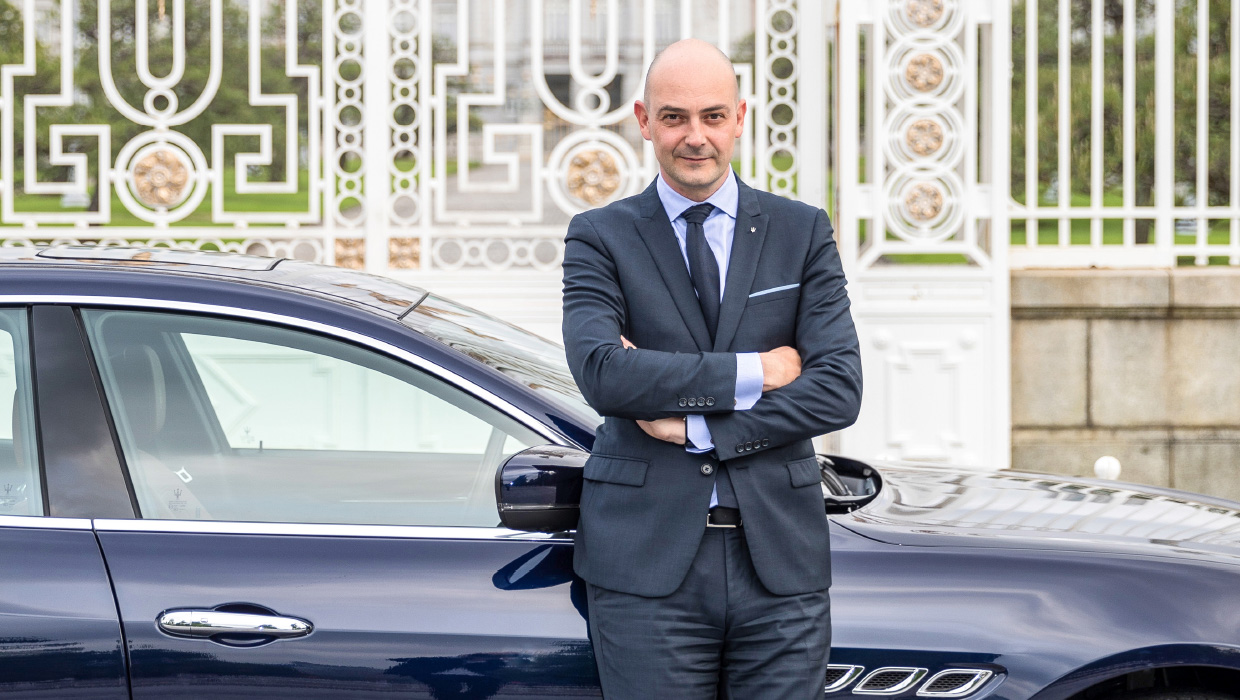 JUNE 2017 / INVESTING IN JAPAN
I'm driving down Shinjuku-dori and tapping the accelerator very gingerly. There's a 410-horsepower Ferrari engine under my foot and it growls at the slightest touch, like a beast ready to pounce. It's a shame to be behind the wheel in a Maserati Quattroporte S in the middle of Tokyo, where there are stoplights and rivers of pedestrians at every corner.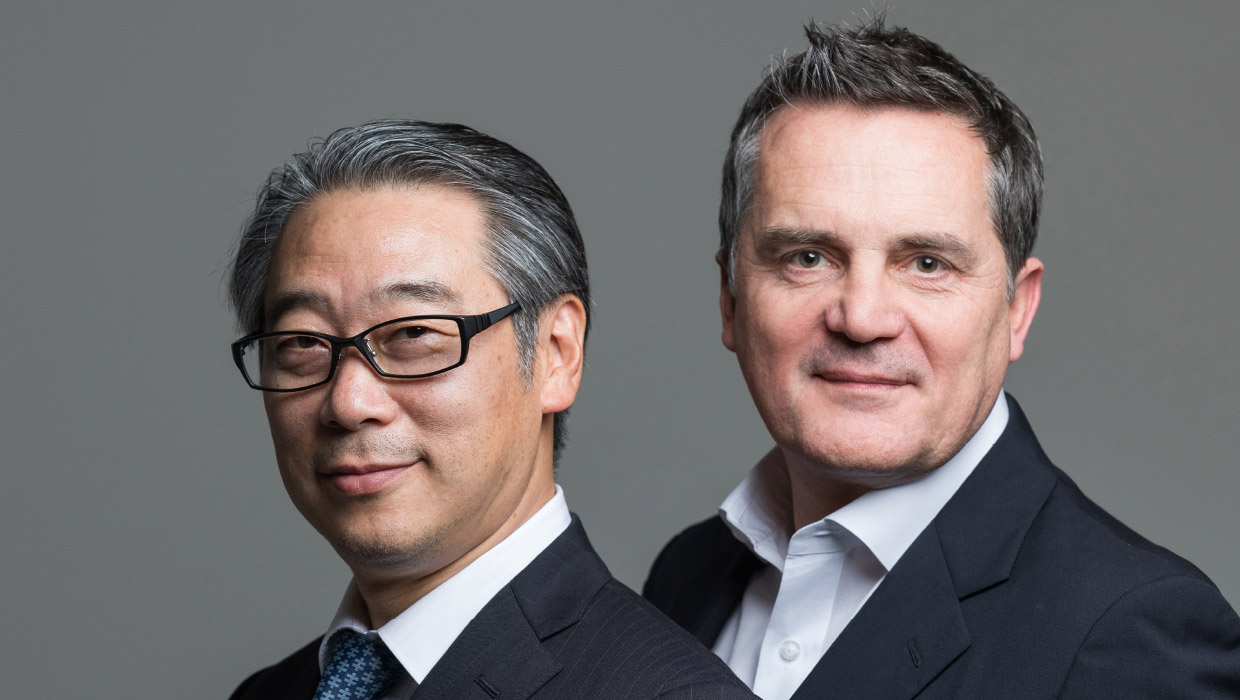 MAY 2017 / INVESTING IN JAPAN
It may not be as immediately recognisable as Walmart or McDonalds but The Adecco Group is the planet's third-largest employer after those two American behemoths. The Zurich-based staffing company manages 1.3 million workers in 60 countries, and posted €22.7 billion in revenue worldwide last year.
MAY 2017 / EBC PERSONALITY
"I read novels by Japanese authors when I was a teenager," says Pierre-Antoine Guillon, Japan representative and Asia Pacific sales manager at Kerneos. "The atmosphere and the themes in them were quite different from what I read in French novels." Guillon, originally from Vendôme in central France — a region famous for its fashion and jewellery — was a voracious reader growing up. Cheap paperbacks of Japanese literature, translated into French, were readily available, so it was curiosity that led him initially to Yasunari Kawabata, and then to writers such as Junichiro Tanizaki, Yasushi Inoue and Yukio Mishima.
As the Tokyo 2020 Olympics and Paralympics approaches, Japan is working to bring its often unique sets of regulations — in a wide range of fields — more in line with international standards. One area receiving particular attention is food safety. While the nation is known for paying fastidious attention to cleanliness and hygiene, this is surprisingly not always reflected in the hard and fast rules covering the food industry.
MAY 2017 / BUSINESS SPOTLIGHT
The predecessor to today's The Capitol Hotel Tokyu, the Tokyo Hilton, was home to The Beatles in 1966, during their only trip to Japan to play a series of concerts at the Nippon Budokan. The Hilton had opened in 1963 — a year before the Tokyo Olympics — and the Fab Four found themselves virtual prisoners in the hotel. They were hemmed in by a massive security operation to keep at bay hysterical fans and nationalists outraged by the musicians' defiling of the Budokan, a spiritual home for Japanese martial arts.

APRIL 2017 / THE INTERVIEW
Since taking office in July 2016, Tokyo's first female governor, Yuriko Koike, has proved herself to be a politician committed to doing what's best for the citizens of her city. She has postponed the move of Tokyo's Tsukiji fish market to Toyosu over concerns that contaminated soil at this new location could pose health risks. She has also taken steps to control the ballooning budget of the 2020 Tokyo Olympics and Paralympics.
This year, Luxembourg Ambassador to Japan Béatrice Kirsch celebrates 25 years working for the Ministry of Foreign Affairs. She started her career representing Luxembourg at the United Nations in New York, dealing with human rights issues, social questions and gender issues. She has also served at the Organization for Security and Co-operation in Europe, focusing on disarmament and security issues in Eastern Europe; and on the Council of Europe, once again dealing with human rights issues.
The issue of personal data protection has been gaining increasing attention as ever greater chunks of our lives are recorded, and conducted, on the internet. Networks belonging to government pension systems, e-mail servers, gaming platforms and major companies have all been the victim of hackers. When it was announced, the Japanese government's My Number system was widely understood to be simply needed for tax and social security purposes. However, individuals' numbers are already being required for some financial transactions, and the government has announced trials for later this year that could see the system expand in scope.
APRIL 2017 / INVESTING IN JAPAN
If you drive a foreign car, chances are that venerable Scandinavian firm Wallenius Wilhelmsen Logistics helped bring it to you. Not so long ago, there weren't any foreign cars on Japan's roads. For decades, the Europeans, too, drove mostly European vehicles. "It took until the 1950s before somebody thought about exporting and importing cars," says Axel Bantel, president of Asia Pacific at Wallenius Wilhelmsen Logistics (WWL). Today, the chances are that if you drive a foreign car in Japan, Europe or the US, his company helped transport it.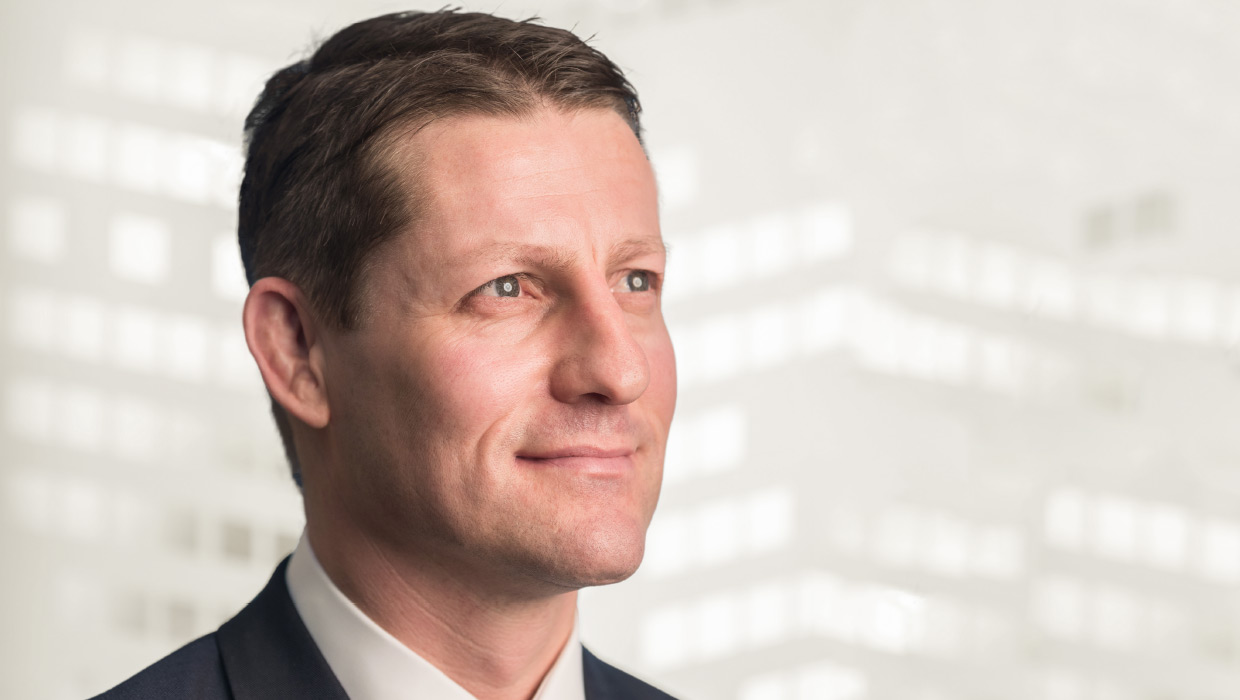 MARCH 2017 / INVESTING IN JAPAN
At a time when many people feel that the world is once again entering a period of considerable instability due to unexpected political shifts, and increasingly rapid changes in the technology and business landscapes, financial security is more important than ever. "I like to think what we're trying to do is create certainty from uncertainty," explains Trevor Webster, managing partner at independent wealth management firm Taylor Brunswick's recently opened Tokyo office.
MARCH 2017 / EBC PERSONALITY
Lourdes, in the foothills of the Pyrenees in southwest France, is a small town of just 15,000 people, but it draws six million visitors annually. Since the mid-19th century — when a girl named Bernadette Soubirous saw numerous apparitions of the Virgin Mary — it has been a site of pilgrimage and miraculous healings. Luigi Colantuoni, chief representative for Japan at French energy firm Total, took his first trip to Lourdes when he was 18.
It all seems a long time ago. In 2011, Michael Woodford, the first non-Japanese president and CEO of Olympus, triggered a scandal that eventually revealed a $1.7 billion accounting hole at the company. The revelation toppled Olympus's top executives and wiped 75% off its share price. The ripples fan out still. Last December, a group of more than 60 offshore institutional investors won ¥4 billion in damages from Olympus for losses sustained in the scandal and subsequent share-price collapse. Before that, in 2015, another group of Olympus investors were awarded ¥11 billion. Those settlements, however, were reached in very different ways.
MARCH 2017 / THE INTERVIEW
Finland joined the European Union, together with Austria and Sweden, on Sunday, January 1st, 1995, and the day after, on Monday at 9:00, Jukka Siukosaari reported for his first day at Finland's Ministry of Foreign Affairs. Consequently, his career has been coloured by his country's membership in the EU, working in areas such as EU integration, and foreign and security policy. However, his work has not been entirely about Europe. He was posted to South Africa from 2000 to 2002; he spent the past four years as Ambassador to Argentina, Uruguay and Paraguay; and he has been in Tokyo since September.