NOVEMBER 2018  /  INVESTING IN JAPAN
"The times change, and we change with them." While the truth of this proverb is evident, Japan can sometimes seem determined to stay the same. Even as the government promotes the idea of an "ageless society" — in which workers are encouraged not to retire at 60, but to continue as long as they are healthy and want to work — businesses in Japan are reluctant to think beyond their longstanding hiring practices, rooted in the lifetime employment system.
"If you're faced with non-traditional challenges, you can't use a traditional approach to hiring"
NOVEMBER 2018 / EBC PERSONALITY
Picture a sunny, cloudless day at the beach with a steady breeze blowing along the shore and waves rolling across the water. These are the ideal conditions for kiteboarding, a water sport in which you are harnessed to a kite and pulled along on a small surfboard by the wind.
It has taken a while to get used to the idea that Japan — long considered an expensive destination only for the truly adventurous traveller — is now a global tourism hotspot. The evidence is impossible to ignore: the fleets of coaches depositing parties of travellers outside their hotels, the proliferation of English-language menus, and the stream of business initiatives aimed at luring even more visitors.
NOVEMBER 2018 / WORK PLACE
"Leschaco [www.leschaco.com] is a global logistics service provider that combines Hanseatic tradition with cosmopolitanism and a spirit of innovation," says Hans Werner Burg, representative director of Leschaco Japan. Today, the owner-managed, medium-sized group — headquartered in Bremen and founded in 1879 — has 72 offices with more than 2,500 employees in 22 countries.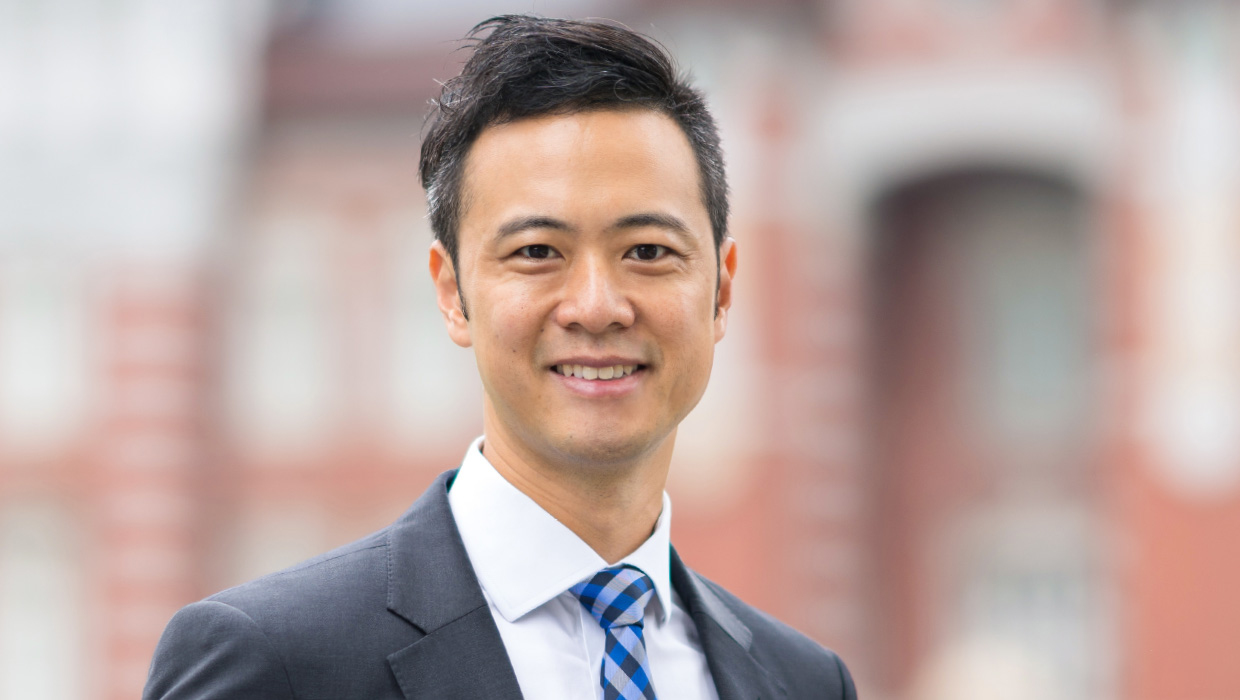 OCTOBER 2018 / INVESTING IN JAPAN
While we know we could probably eat better, drink less and exercise more, many of us go on happily believing that we're actually quite healthy. Or, perhaps, we look at the cost of health food or gym memberships and think that they're too expensive — and, anyway, can't that wait until New Year? We all know these attitudes can be bad for us in the long run, but what could compel us to live healthier? John Mok of reinsurance firm Swiss Re believes that now, more than ever, not only is it possible to change our attitudes towards health — it's necessary.
OCTOBER 2018 / THE INTERVIEW
For the past year, Pekka Laitinen has served as commercial counsellor at the Embassy of Finland. He first came to Japan in 1987 as a representative of a Finnish bank and has lived here for a total of 20 years. His career in banking has also taken him to the Netherlands and Russia.
The impetus for Japanese companies to expand operations overseas continues to strengthen in light of the grim long-term prospects for domestic growth — despite the current relative boom times. And while projects abroad are nothing new for Japan's firms, there is a growing trend of joint ventures with European companies in third markets.
OCTOBER 2018 / WORK PLACE
ECN Hospitality — which has had success in Tokyo with TWO ROOMS GRILL|BAR and Ruby Jack's Steakhouse & Bar — recently opened SEPTIÈME Brasserie & Bar in Nihombashi. "Focusing on the flavour of seasonal ingredients, the fare at SEPTIÈME is simple yet delicious, with a contemporary Paris brasserie feel," notes Matthew Crabbe.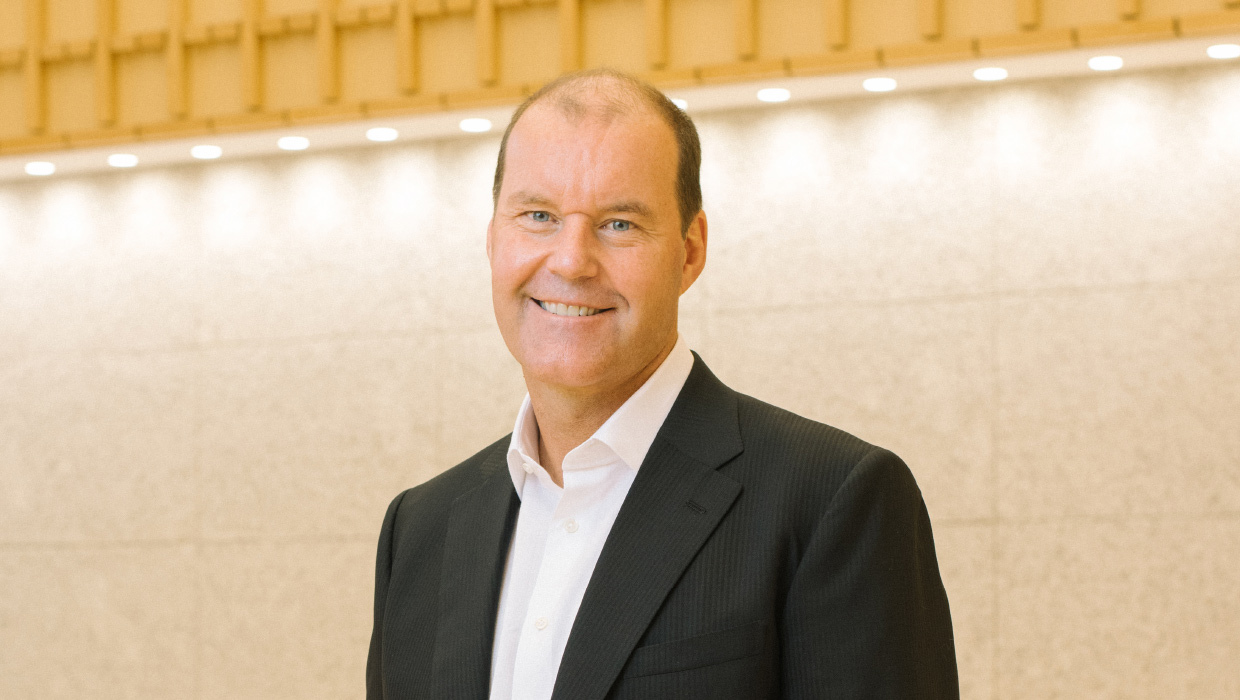 SEPTEMBER 2018 / BUSINESS SPOTLIGHT
At 237 years old, Takeda Pharmaceutical Company is leaner and more agile than ever before, with sharper vision, clearer values and a more modern mindset. Japan's largest pharmaceutical firm has even recently had a complete makeover — opening its new global headquarters in Tokyo. Compared with the Takeda of even five years ago, it is a different company today in nearly every regard.
SEPTEMBER 2018 / THE INTERVIEW
A career diplomat specialising in policy, Estonian Ambassador to Japan Jaak Lensment has been a witness to the development and modernisation of Estonia over the past 25 years. He has had postings in Russia, the Netherlands and Austria, and has served his nation as ambassador to Belarus. Since arriving in Tokyo in 2014, he has played a key role in deepening the relationship between his nation and Japan.
Not all that long ago, finding a decent, reasonably priced bottle of wine in Japan was something of a challenge. Restaurants aside, the limited choice generally ranged from expensive labels in department store basements or cheap — and often very sweet — domestic wines that were hardly a treat for the palate.
SEPTEMBER 2018 / WORK PLACE
Trotec Laser GmbH, an Austrian company with 17 international subsidiaries, develops laser processing machines that are used by businesses across a wide range of industries. "Our motto is 'Setting new standards'," says Gavin McCole, managing director of Trotec Laser Japan. "And this is exactly what we are striving to achieve — at every level of our company, and in the Japanese market."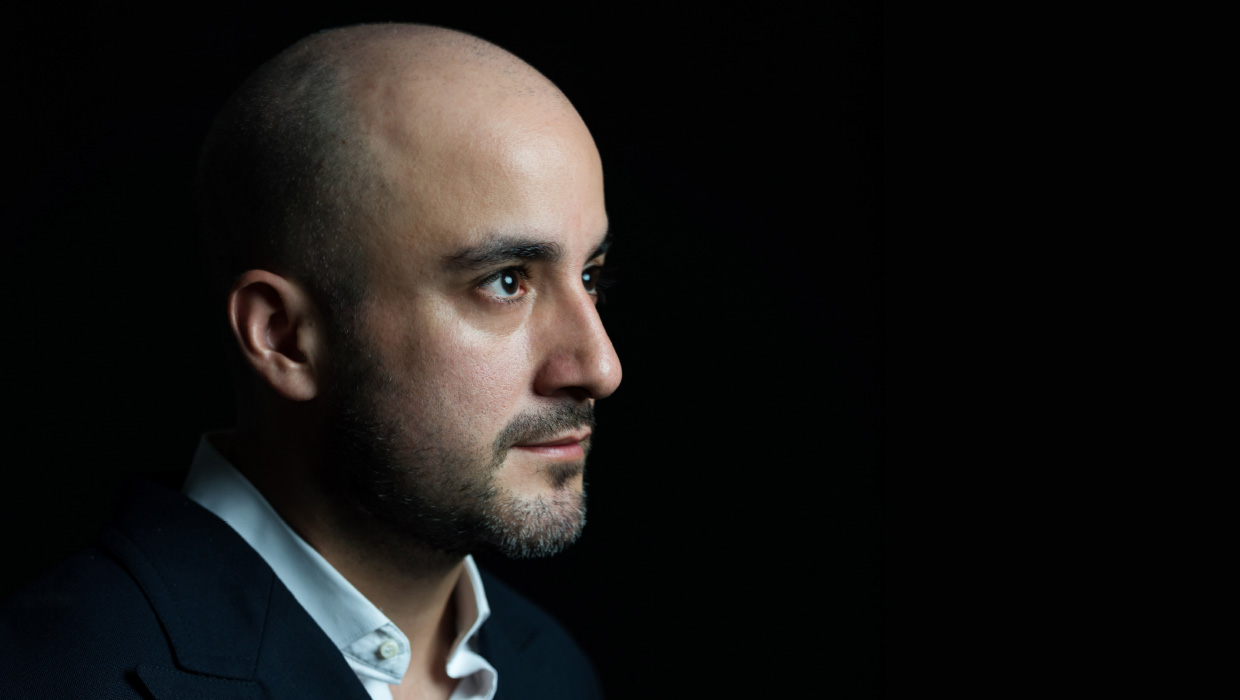 AUGUST 2018 / INVESTING IN JAPAN
"When I was a teenager, we had a ranch, and the only way we could get there was by single-engine plane," explains Juan Rabanal, founder and CEO of fashion management consultancy Numero One. "The pilot would teach me how to go up and down, and after this I began to take lessons and got my licence when I was 31. Every time I go home to Paraguay, I fly for an entire day. It's beautiful."
History was made in Tokyo on 17 July. At the 25th EU–Japan Summit, Prime Minister Shinzo Abe met Donald Tusk, president of the European Council, and Jean-Claude Juncker, president of the European Commission, for the long-awaited signing of the EU–Japan Economic Partnership Agreement (EPA). It is set to become the world's largest bilateral agreement, covering 600 million people and nearly a third of global trade.
Technology for people with missing or non-functioning limbs has come a long way since the earliest known prosthetic: a big toe discovered on the mummified body of an Egyptian noblewoman estimated to be 3,000 years old. The latest products in the field feature sensors, microprocessors and internet connectivity.
Founded in Italy in 1978, JAS Forwarding today operates in more than 80 countries, delivering integrated logistics and consulting services to maximise supply chain efficiencies for clients in all industries. "Having been in Japan for 40 years, we have the extensive experience and understanding of both the local market and our customers' expectations," says Christian Wolf, managing director of JAS Japan.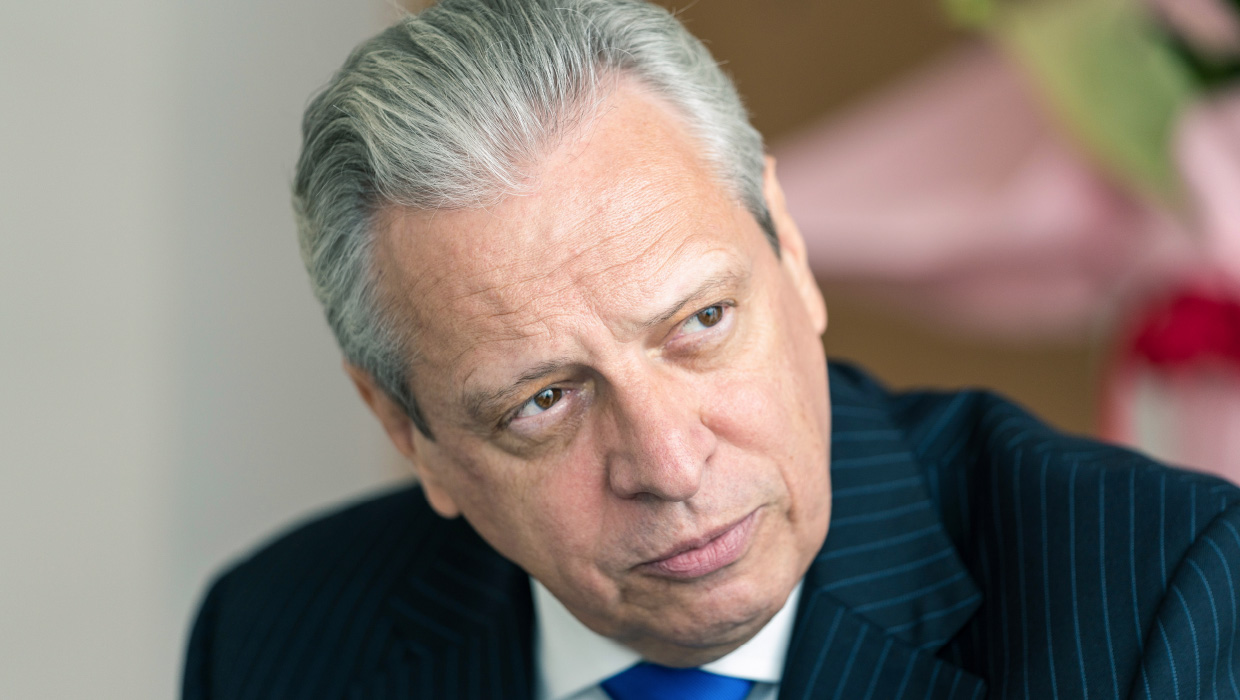 JULY 2018 / THE INTERVIEW
After serving for nearly four years as the European Union's Ambassador to Japan, Viorel Isticioaia-Budura will be returning to the Ministry of Foreign Affairs in Bucharest, Romania, and will report for work on 1 September, 40 years to the day since he signed his contract to join the ministry. During his four decades of service to his country and the EU, he has been Ambassador of Romania to the Republic of Korea and People's Republic of China, and was head of the Asia–Pacific Department for the European External Action Service in Brussels before being posted to Japan.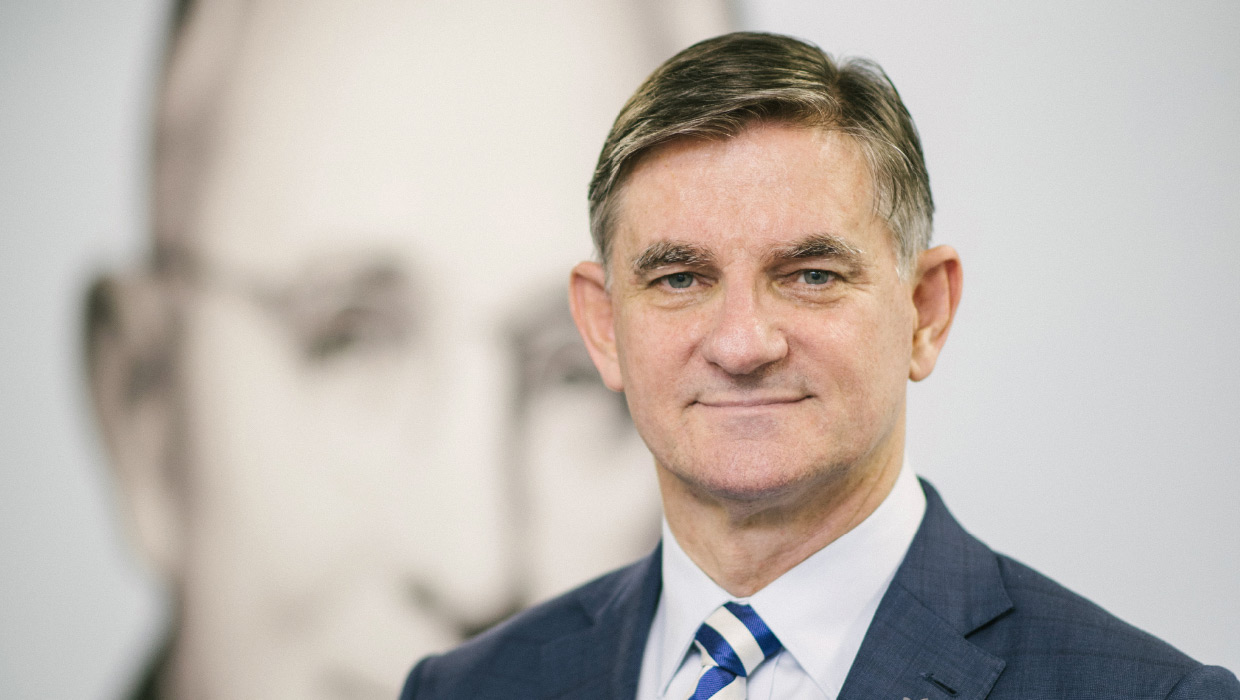 JUNE 2018 / INVESTING IN JAPAN
Most people reach an age, goal or position in life where they feel they've achieved enough and can ease up a little and enjoy the fruits of their labour. But despite being at an age where many choose to retire, and with an impressive array of accomplishments already behind him, Dr Greg Story is showing no sign of slowing down. President of Dale Carnegie Training Japan since 2010, the Brisbane, Australia-born Story has spent a total of 31 years in his adopted home.
JUNE 2018 / THE INTERVIEW
A member of Iceland's parliament since 2003, Gudlaugur Thór Thórdarson has had many roles throughout his political career, including minister of health and social security from 2007 to 2009 and chairman of the EU–Iceland Joint Parliamentary Committee from 2013 to 2016. Currently, he is Iceland's minister for foreign affairs.
Imagine waking up in a world where everything is done for you, from chores to food preparation, all at the touch of a button or a spoken command. It may sound like something out of The Jetsons, the American cartoon set in the 2060s, but this future of smart home appliances is coming out of the realm of cartoons and becoming a reality.
R&M has been developing and producing cabling solutions, such as fiber optics, since 1964. "We are a leading global producer of future-proof products and systems for high-end communication and data networks," says Kazunori Kurose, managing director at R&M Japan. "Our products help to secure voice, data and video transmissions."